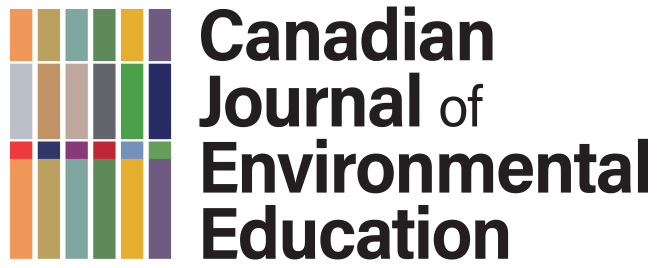 Due to the unprecedented circumstances in response to the COVID-19 pandemic, we have decided to push back our submission deadline and the release of the special issue. Revised deadline for submissions is Saturday August 15th, 2020, by 11 pm ET. The new release date for the publication aligns with the rescheduled dates for the EECOM Conference, taking place April 28 – May 1, 2021.
Call for Papers
Following the first ever United Nations Ocean Conference (2017, New York), UNESCO recognized the value of engaging citizens on a personal level, towards the development of a "civic relationship with the ocean" (ref Toolkit, p. 61). In Canada and abroad, there is a growing interest in ocean literacy or the extent to which we understand our impact on the ocean and the ocean's impact on us. This has been further signaled by the inclusion of ocean literacy as a strategic objective in the upcoming United Nations Decade of Ocean Science for Sustainable Development (2021-2030). Despite the importance of ocean science, policy, governance, management, conservation, and industry in the coming decade, the role of educators and other stakeholders (at all levels of the education system) will be essential in ensuring Canadians understand, value, and act with ocean health in mind.
The federal government states that Canada is an 'ocean nation' but to what extent is the ocean, and the idea of Canada as an 'ocean nation,' part of our national stories and values? In an era of increasingly complex changes and challenges—climate change, biodiversity collapse, mass migration, food and water shortages, resource extraction, consumption patterns, and plastic pollution (to name a few issues)—addressing the impact of human activities on marine ecosystems is important. As Canadians we must consider how we will support this renewed focus on 'ocean literacy' for ourselves. Beyond a scientific definition, we ask:
As Canadians, what is our 'civic relationship' with the ocean?

How could a 'civic relationship with the ocean' be cultivated and described?

What do our existing civic relationships with the ocean look like across Canada's diverse regions and sectors? Whose voices will be heard in the coming dialogue?
With this call for papers for a special issue on Ocean Literacy, we also acknowledge that our thematic focus aligns closely with the focused 'water education' stream planned as part of the Canadian Network for Environmental Education and Communication's (EECOM) Conference in Toronto, ON (October 2020). All education scholars doing research in the area of ocean literacy and water education, as well as marine social scientists and ocean scientists focused on science communication and civic engagement, are invited to share their research on pedagogy, policy and practice related to ocean (water) literacy in Canada in response to this call. The aim of this issue is to raise and strengthen the profile of this developing field in Canada and to better position Canada as an active collaborator and contributor to ocean (water) literacy research and practice internationally.
Guest Editors:
Lisa (Diz) Glithero Ph.D. (Faculty of Education, University of Ottawa),
David B. Zandvliet Ph.D. (Faculty of Education, Simon Fraser University)
Deadline: Saturday August 15th, 2020, at 11 pm ET
Submissions will be accepted in English and French. As a pilot, the CJEE Editorial team would be interested in exploring possibilities for reviewing submissions for publication in Indigenous languages. Interested authors should contact the editors to explore capacity for peer review and editorial support in their language of interest.
Submissions to be sent to: https://cjee.lakeheadu.ca/about/submissions
See the official Call for Papers here: https://cjee.lakeheadu.ca/
See CJEE Author Guidelines here: https://cjee.lakeheadu.ca/about/submissions#authorGuidelines
References:
Santoro, F., & (eds.), e. a. (2018, March 9). Ocean Literacy for All – A toolkit (2017).
Retrieved from Unesco.org: http://unesdoc.unesco.org/images/0026/002607/260721E.pdf