Join a growing network of organizations across Canada working together to better highlight and coordinate World Oceans Day (June 8th) events taking place across the country. Led by CaNOE and the founders of Oceans Week Halifax, Oceans Week Canada is a joint initiative, which, through its emerging online platform, will allow events to be posted, shared, and searched from coast to coast to coast. To learn more, visit www.oceansweekcanada.ca
What is World Oceans Day?
On World Oceans day, June 8th, people around our blue planet celebrate and honour the ocean, which connects us all.
Did you know, Canada initiated World Oceans Day 28 years ago?
In 1991, the International Centre for Ocean Development, (ICOD), a Canadian Crown Corporation, created and proposed the concept of World Oceans Day for the NGO Global Forum of the Earth Summit also known as the UN Conference on Environment and Development (UNCED) to be held the following year in Brazil.  ICOD staff worked closely with the UNCED secretariat in Geneva in reviewing Chapter 17 (on the protection of the oceans) of Agenda 21, the Plan of Action for the post UNCED decade.  With consulting support from the Ocean Institute of Canada, a Halifax NGO based at Dalhousie University,  the first World Oceans Day was launched at the NGO Global Forum of the UNCED, in Rio de Janeiro on June 8th, 1992.  Canadian Astronaut Dr. Roberta Bondar gave the opening address with her photos of the blue planet from space.  The inaugural World Oceans Day was attended by a delegation of Canadian parliamentarians including the late Hon. John Crosbie, former Minister of Fisheries, and the Rt. Hon. Paul Martin, a future Prime Minister of Canada.
World Oceans Day has evolved into a growing annual celebration of our global ocean. The 28th anniversary of World Oceans Day, June 2020, is an opportunity to look in the rear-view mirror to see how far we've come and to consider our future, which depends on the health of the great salty engine that drives and supports life on Earth.
To learn more about World Oceans Day, visit World Oceans Day International.
To take action and help protect at least 30% of our blue planet by 2030,  sign the 30x 30 petition here: https://worldoceansday.org/take-action/petition/ 
For further reading, check out Carol Amaratunga's 2019 article: World Ocean Day – a social movement in ocean literacy.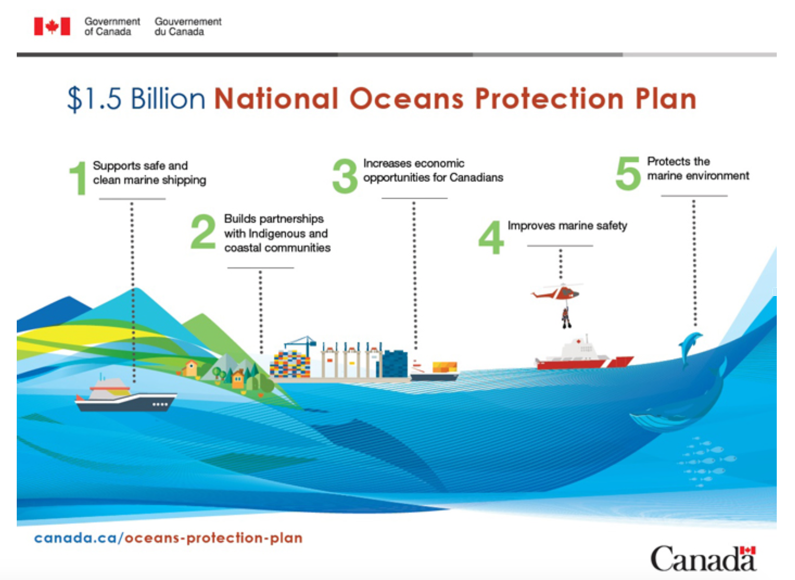 Why celebrate World Oceans Day on June 8th?
Simply put, life on Earth depends on the ocean because it:
Generates over 50% of the oxygen we breathe

Feeds billions of people annually: one in five people globally depend upon protein from the ocean

Regulates our climate

Moves 90% of the world economy

Employs millions of workers

Generates trillions of dollars in the world economy

Provides medicines that heal us, such as antibiotics from corals and sponges

Whether at play or work, it inspires and rejuvenates us!