To learn more about Ocean Week Canada, visit : www.oceanweekcan.ca
What is World Ocean(s) Day?
On World Ocean(s) day, June 8th, people around our blue planet celebrate and honour the ocean, which connects us all.
Did you know, Canada initiated World Ocean(s) Day 28 years ago?
The World Ocean(s) Day initiative was initially conceived by Canada's International Centre for Ocean Development (Halifax, NS) in 1991. It was officially launched the following year, in 1992, in partnership with the Ocean Institute of Canada, on behalf of the Government of Canada, at the United Nations Conference on Environment and Development in Rio de Janeiro, Brazil.
Each year since World Ocean(s) Day volunteers and organizations around the world have mobilized families, schools, communities, businesses, and more to celebrate and help protect the health of the global ocean. World Ocean(s) Day was officially recognized by the United Nations as an international day of celebration in 2008 and is now celebrated widely across Canada and globally.
To learn more about World Ocean(s) Day, visit World Oceans Day International.
Ocean Week Canada: From 2020 Pilot Project and Beyond
In 2020, a pilot Ocean Week Canada program was launched to encourage collaboration and communication amongst the many communities in Canada already planning and hosting day-long or week-long programming to celebrate World Ocean(s) Day. An initial steering committee of partners from across the country was formed to lay the groundwork for a more coordinated national effort to highlight, support, and grow regional celebrations while at the same time collaborate on some co-identified national events, all with the aim to extend the reach, diversity, and impact of Ocean Week events.
Ocean Week Canada is also grounded in the work led by the COLC. On March 16, 2021 COLC launched  Land, Water, Ocean, Us: A Canadian Ocean Literacy Strategy and accompanying Implementation Plan: Pathways for Collaboration, in which growing 'Ocean Week Canada' is identified as one of  9 Action Streams outlined to advance ocean literacy in Canada over the course of the United Nations Decade of Ocean Science for Sustainable Development (2021-2030).
Action Stream #4 is dedicated to growing Ocean Week Canada. COLC serves as a coordinating entity for Action Team members, funding partners, and event collaborators.
For further reading, check out Carol Amaratunga's 2019 article: World Ocean Day – a social movement in ocean literacy.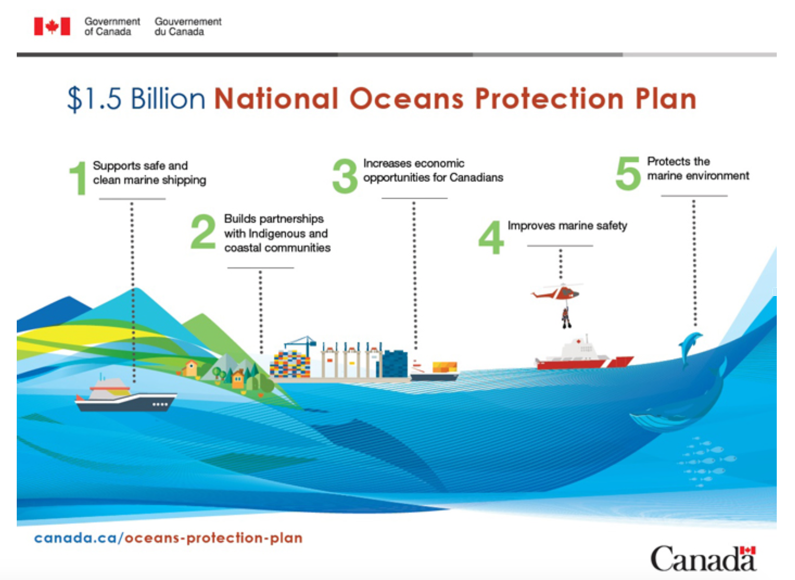 Why celebrate World Oceans Day on June 8th?
Simply put, life on Earth depends on the ocean because it:
Generates over 50% of the oxygen we breathe

Feeds billions of people annually: one in five people globally depend upon protein from the ocean

Regulates our climate

Moves 90% of the world economy

Employs millions of workers

Generates trillions of dollars in the world economy

Provides medicines that heal us, such as antibiotics from corals and sponges

Whether at play or work, it inspires and rejuvenates us!