Coastal Connection Challenge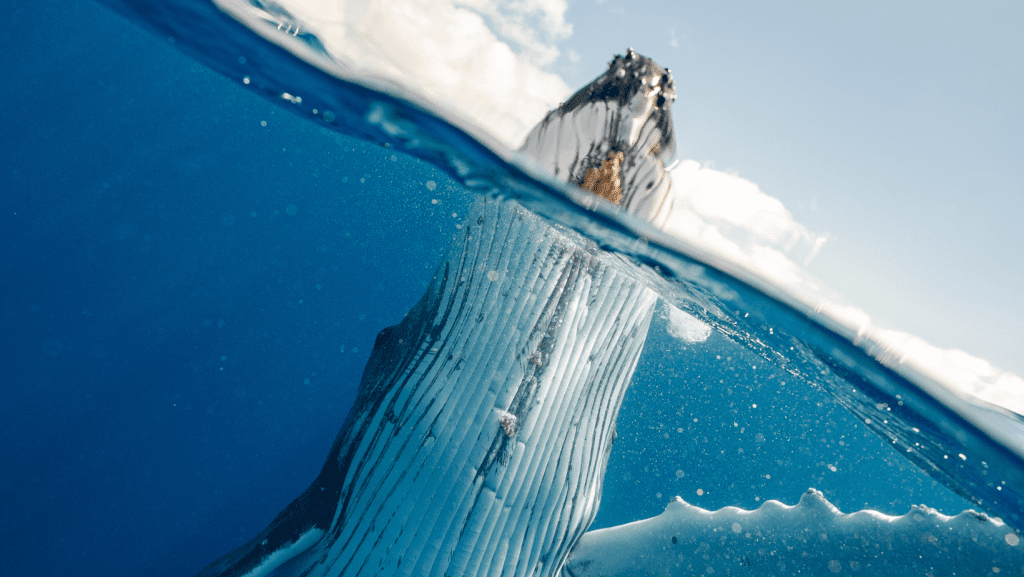 The goal of this multi-year campaign (2022-2025) is to encourage young (16-30 year old) people in Canada to explore their own connection to the ocean and local waterways, and in so doing, enhance ocean understanding and increase awareness of the UN Ocean Decade.
The Coastal Connection Challenge is designed to challenge participants to get outside and use people-powered movement (walk, run, cycle, swim, paddle, use a wheelchair-accessible trail, etc.) to personally connect with local waterways, and to virtually travel, collectively, the distance of Canada's coastline (243,042km)!
On the Coastal Connection Challenge webpage, people across Canada can register to participate and upload their distance traveled throughout the duration of the campaign. The webpage shows our collective distance traveled as one big team and graphically shows our combined efforts to travel the distance of Canada's coastline.
In 2022, we reached over 57,000 km of our multi-year 250,000 km goal. A great start!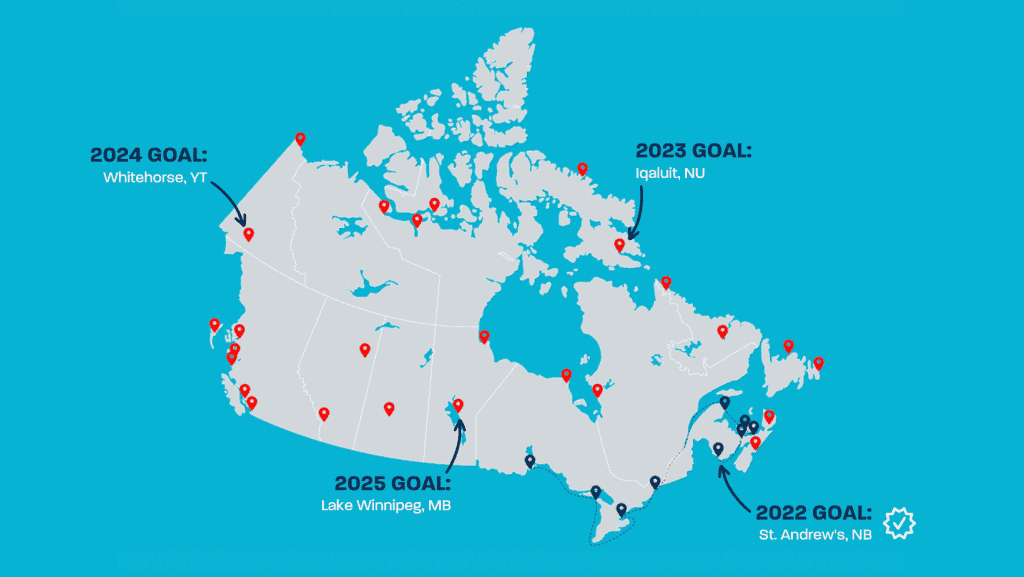 Our cumulative effort will move us virtually counterclockwise around Canada, following the flow of water from the Great Lakes out to the Atlantic Ocean, around the Arctic coastline, and back down along the Pacific Coast.
As participants upload their personal distances traveled, they learn about ways that their day-to-day choices and actions impact the ocean and waterways leading to it. Together, we learn more about how intimately connected we all are to the ocean, regardless of where we live in Canada. Furthermore, as we collectively track kilometres traveled, we reach various predetermined 'checkpoints'. There, participants are given information about the location reached, water facts relating to the kilometres traveled, and postcards that they can download and share on social media (using the hashtag #CoastalConnectionChallenge).
By sharing their postcards using the hashtag, participants are entered into various prize draws occurring monthly from June to September.
ECOP stands for Early Career Ocean Professional. ECOPs are self-identified professionals within the first 10 years of an ocean-related career.
The goal of the ECOP program is to bring intergenerational diversity & ocean expertise into the Ocean Decade.
What is the UN Ocean Decade?
2021 marked the first year of the Ocean Decade declared by the United Nations. Global attention on the ocean is accelerating. The aim of the Decade is to transform ocean-climate knowledge into societal action to address climate change, pollution, loss of biodiversity.
The Ocean Decade provides and opportunity here in Canada and globally to transform the relationship between society and the ocean. There are over 30 million Canadians who live nowhere near the ocean; for many, our relationship and dependence on the ocean, and the many waterways leading to it, is not always understood or valued.Together, we can empower and support communities to be engaged citizens, contributing to ocean conservation and sustainability.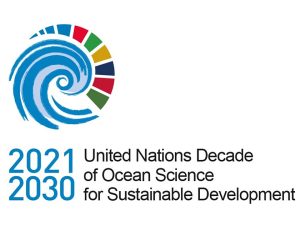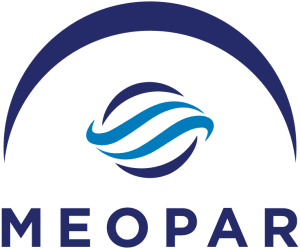 The Canadian Ocean Literacy Coalition and all workshop partners would like to acknowledge the financial support of the Marine Environmental Observation Prediction and Response (MEOPAR) Network and their Training Workshop Fund.