What is the United Nations Decade of Ocean Science for Sustainable Development?
The Decade provides an opportunity and common framework for the global community to work together to transform ocean-climate knowledge into action that ensures the sustainable and equitable use, management, and conservation of the ocean for current and future generations.
What role does Ocean Literacy play in the Decade?
The global ocean literacy community has an essential role to play in the Decade – to inspire and engage a global citizenry to better understand and value the ocean. Improved public understanding of the ocean and the importance of sustainable ocean use is essential for achieving global commitments to sustainable development by 2030 and beyond. However, ocean literacy is more than just increasing public understanding of and connections to the ocean. It is also largely about catalyzing behaviour change and action in all citizens.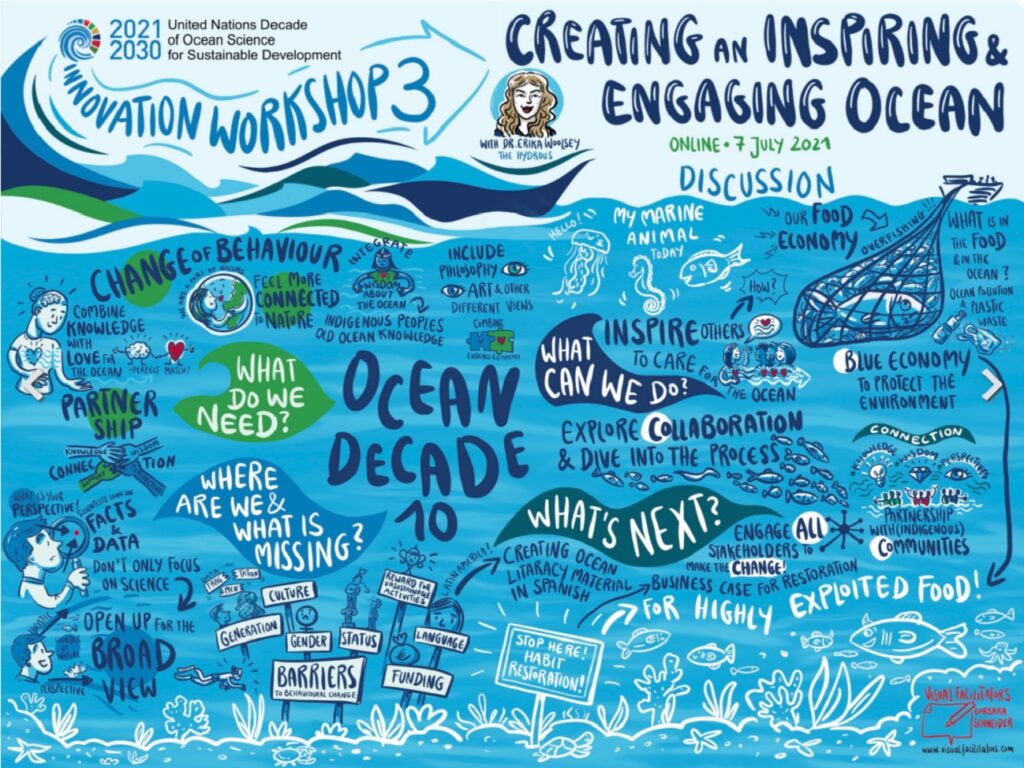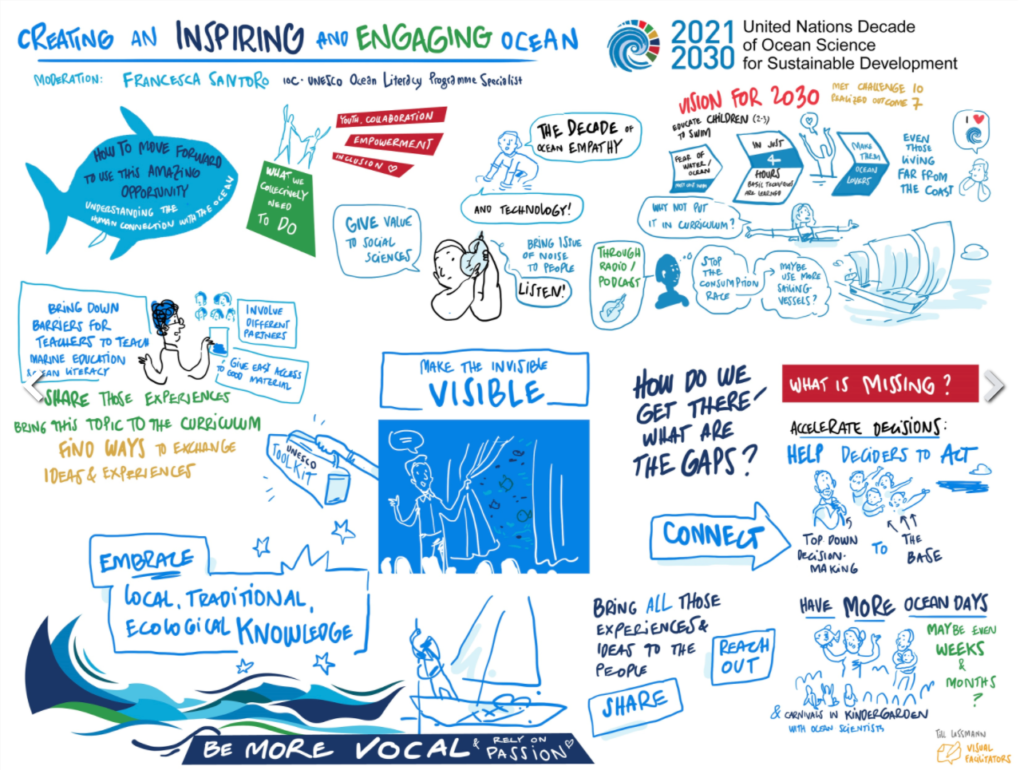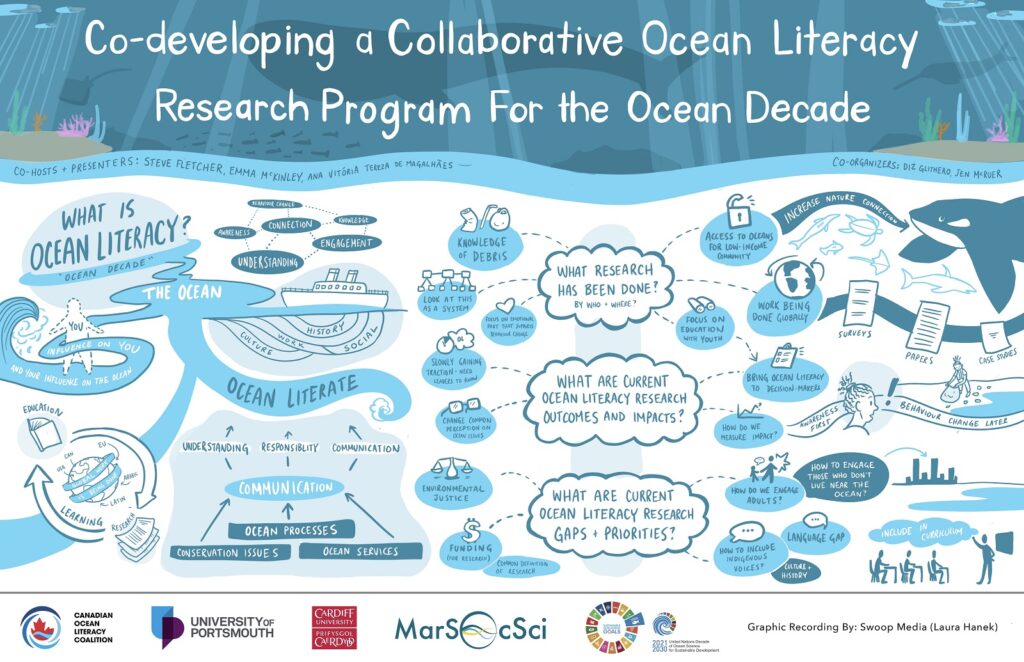 Currently there are 4 main ways COLC's project office team is directly contributing to the Decade:
1) COLC's National Lead, Diz Glithero, served as the lead applicant and co-organizer of the Global Ocean Literacy Research Program Satellite Activity at the first UN Ocean Decade Laboratory: An Inspiring & Engaging Ocean on July 7-8th, 2021. COLC, together with international collaborators, are co-designing a series of workshops to co-develop a global Ocean Literacy Research Program and collaborative international ocean literacy community for the Decade with the aim to:
a) co-identify ocean literacy research priorities and gaps;
b) co-develop potential collaborative and comparative research initiatives to address these priorities/gaps;
c) share and examine existing measurement tools of ocean literacy and, where necessary, co-design new ones which enable the tracking of changes and impacts, domestically and internationally, over the Decade (and beyond); and
d) co-develop a shared understanding of how ocean literacy research can feed into policy and practice through key pathways, leverage points, and impact opportunities.
COLC's Jen McRuer is leading the development of the global ocean literacy research community virtual storymap. To check out the storymap and get involved, click here.
2) COLC is an active collaborating partner of the Decade endorsed programme "Ocean Literacy With All (OLWA)" with COLC's National Lead, Diz Glithero, serving on the OLWA Governance leadership team. To learn more, read the Framework for Action.
3) COLC is serving as the national coordinator of the emerging Blue Schools Canada Network as part of the larger All Atlantic Blue Schools Network which is a joint action of the All Atlantic Ocean Research Alliance "Ocean Citizen Awareness and Literacy" multi-stakeholder platform. COLC's National Lead, Diz Glithero, serves as the Canadian representative on both the All Atlantic Blue School Network Governance Board and the broader All Atlantic Ocean Research Alliance "Ocean Citizen Awareness and Literacy" working group.
4) Co-designing and facilitating workshops in Canada to targeted audiences about the Decade and pathways for engagement.
Recent Workshops: http://colcoalition.ca/wp-content/uploads/2021/10/Ocean-Decade-Workshop-NAMECANOE-Conference-Aug19-2021_EN_-final.pdf