Our Story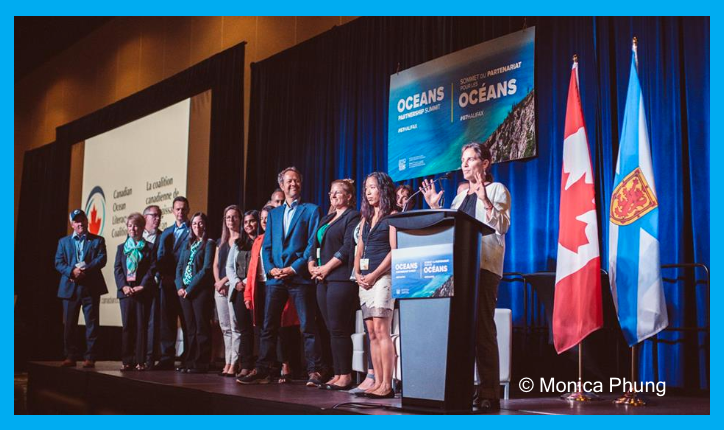 The Canadian Ocean Literacy Coalition (COLC) is an alliance of organizations, networks, institutions, communities, and individuals working together to better understand and advance ocean literacy in Canada. 
COLC grew out of a small 40-person informal consultation (February-March, 2018) and a national workshop, Towards a Canadian Ocean Literacy Strategy: A preliminary dialogue and forward planning workshop, hosted by Fisheries and Oceans Canada (DFO) in April 2018. These events led to the creation of the report, A Development Plan: Building a National Ocean Literacy Strategy in June 2018. This initial project was instigated by Ocean School/Ocean Frontier Institute and Ingenium, funded by DFO, and led and co-authored by Dr. Lisa (Diz) Glithero, an independent education consultant, and Janet Stalker, Ocean School's Program Director. The project was further supported by an informal national steering committee comprised of representatives from Ocean Wise, the Canadian Network for Ocean Education (CaNOE), Ocean Networks Canada, Students on Ice, and the Canadian Museum of Nature.
COLC formally launched on September 20th, 2018, in Halifax, Nova Scotia, at the Oceans Inspiration Expo, which was held as part of the G7 Ministerial Meeting on Working Together on Climate Change, Oceans, and Clean Energy.
COLC has functioned as an independent national project office with an administrative home at the Canadian Museum of Nature. Serving as a neutral convening entity across regions and sectors in Canada, COLC's initial project was to lead a Canada-wide research initiative to better understand Canadians' varying relationships with the ocean and to understand how ocean literacy is understood and practiced across the country.
In June 2020, COLC published the final regional and national reports of the Understanding Ocean Literacy in Canada study, establishing the first
research baseline of ocean literacy in Canada. Land, Water, Ocean, Us: A Canadian Ocean Literacy Strategy and the accompanying Implementation Plan: Pathways for Collaboration (published in March 2021) are directly built on the findings of this study, and have been co-developed in the original spirit of COLC's community-driven, regionally-focused mandate. 
As of April 2021, COLC continues to operate as an independent national project office with a new administrative home at Ocean Networks Canada.
Our Mandate
COLC serves as a national convening entity to achieve the following 'community-established' mandate:
A. maintain the collaborative momentum and relationship building developed across the previously fragmented ocean literacy landscape, and to continue to bridge this work with other organizations and spaces across Canada;
B. oversee the Canadian Ocean Literacy Strategy launch and Implementation Phase (2021-2024), as well as the updated Strategy drafting process in late 2024 and subsequent launch and implementation from 2025-2030;
C. advocate for regional organizations and communities at a national level, through common language, coordinated action, and awareness-raising of funding needs and opportunities;
D. co-design, develop, and deliver ocean literacy-related action research initiatives in Canada; 
E. support Canada's contributions to international ocean literacy objectives and initiatives, including the United Nations Decade of Ocean Science for Sustainable Development, the All-Atlantic Ocean Research Community, the Atlantic Ocean Research Alliance, and other international ocean literacy initiatives of which Canada is an active collaborator (e.g., EU4Ocean, International Pacific Marine Educator Network, etc.).
Our Logo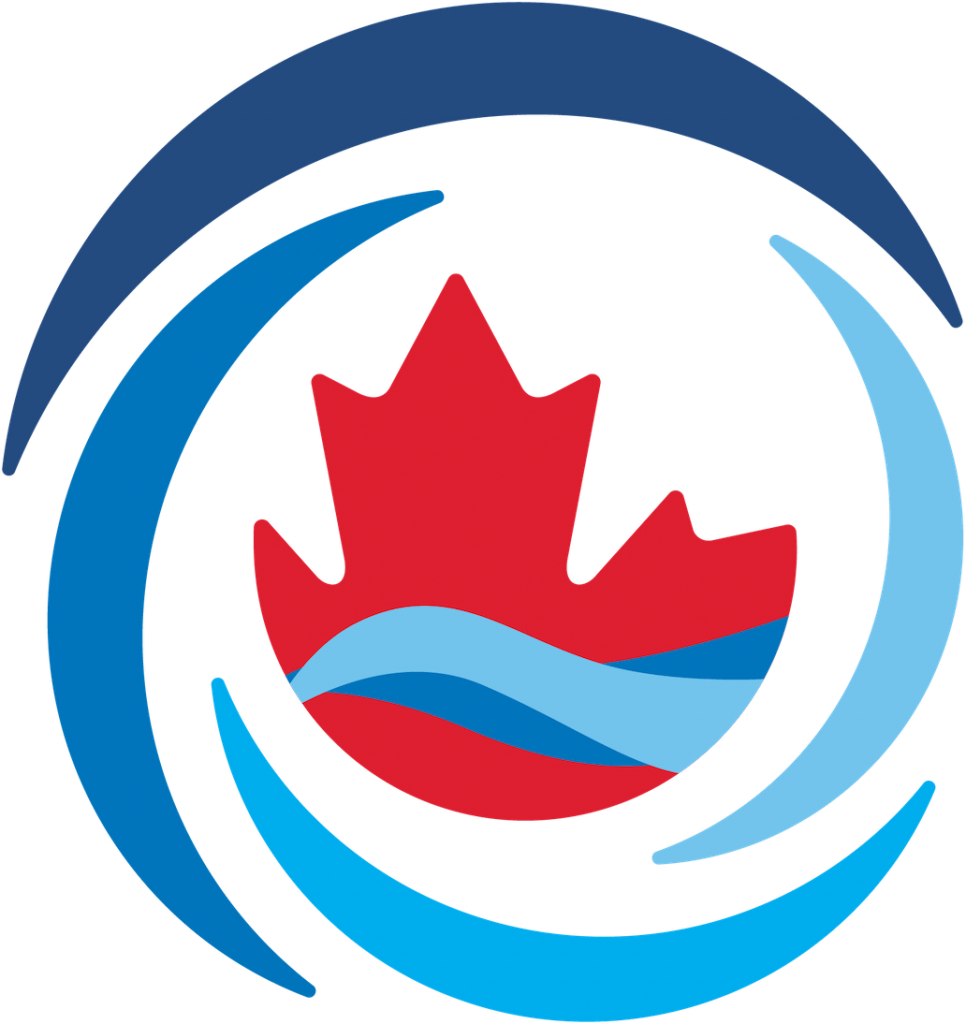 At the time of COLC's launch, the original logo was developed with four blue arcs encircling a red maple leaf. These blue arcs represent Canada's three ocean coastlines – Atlantic, Arctic, Pacific – as well as the extensive 'inland' coastline stretching along the Great Lakes and St. Lawrence River. The largest arc at the top of the logo represents the Arctic coastline, which accounts for 50% of Canada's coastline overall.
As of the National Strategy launch in 2021, COLC's logo appears with a braided stream of blue running through the centre of the maple leaf. This addition is in recognition of the complex, interconnected freshwater systems that form the heart of inland Canada, and through which every Canadian, regardless of where they live, is connected to the ocean.
Our Team
National Project Office Staff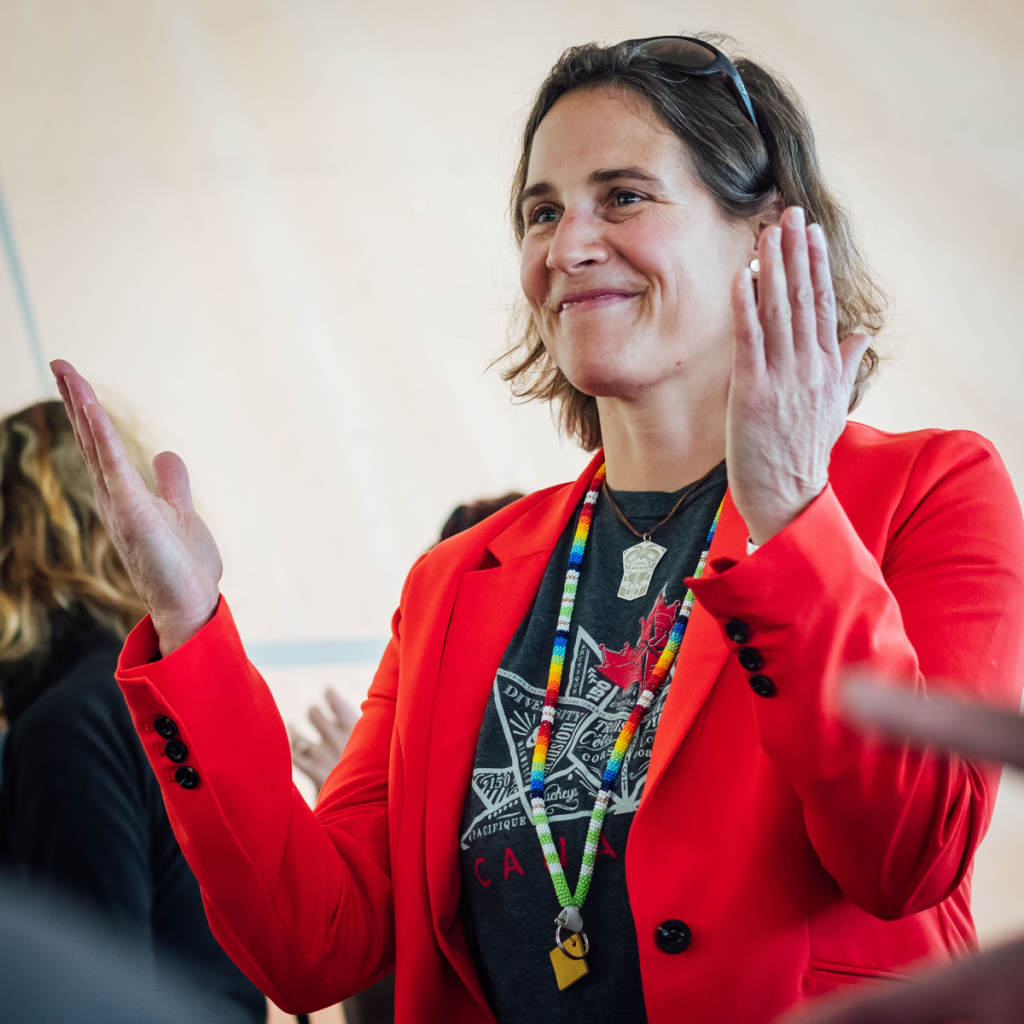 Lisa (Diz) Glithero, PhD 
National Lead
Diz's work as an interdisciplinary educator, social science researcher, and project leader specializes in ocean, climate, and sustainability learning and civic engagement.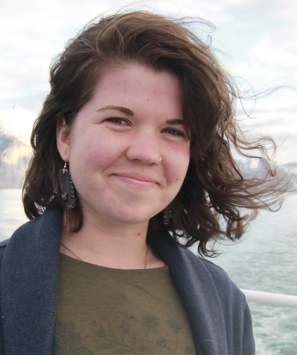 Sarah MacNeil
Community Action Coordinator
Sarah is an experienced bilingual communicator, specializing in community engagement and knowledge sharing opportunities. Her professional background spans the NGO, private, and public sectors.
ONC – COLC Liaison
Maia Hoeberechts
Associate Director, Learning & Community Engagement
Ocean Networks Canada* (ONC)
*ONC serves as the administrative home of COLC
Specialized Consultants
Mary Paquet
Multimedia Content Creator 
Stacy Malloch
Web Designer 
National Advisory Council
(current term ends May 2021) 
Ailsa Barry, Canadian Museum of Nature, Ottawa, ON

Évelyne Daigle, espace pour la vie, Montréal, QC

Geoff Green, Students on Ice, Gatineau, QC

Shannon Harding, Clean Foundation, Dartmouth, NS

Maia Hoeberechts, Ocean Networks Canada, Victoria, BC

Anton Holland, NIVA Inc., Ottawa, ON

Tom Paddon, St. John's, NL

Janet Stalker, Ocean School, Halifax, NS

Danika Strecko, Ocean Wise, Vancouver, BC

Stephen Virc, Fisheries and Oceans Canada, Ottawa, ON
Our Partners
COLC is comprised of NGO, government, academic, industry, and philanthropic organizations. Our funding through the National Study and Strategy Co-development Phase reflects this collaboration. As the Strategy Implementation Phase kicks off, new funding partners and collaborations are underway. Project funding will continue to be updated on this page. 
Total Project Funding for the National Study and Strategy Co-development Phase (September 2018 to March 2021): $955,025