UN Ocean Decade: 2021-2030​
What is the United Nations Decade of Ocean Science for Sustainable Development?​
The Ocean Decade provides an opportunity and common framework for the global community to work together to transform ocean-climate knowledge into action that ensures the sustainable and equitable use, management, and conservation of the ocean for current and future generations.
What role does Ocean Literacy play in the Decade?​
The global ocean literacy community has an essential role to play in the Decade – to transform society's relationship with the ocean. Improved public understanding of the ocean and the life-sustaining role that it plays is essential to achieving global commitments to sustainable development by 2030 and beyond. Inspiring behaviour change and action in all citizens is required to ensure a healthy ocean for current and future generations.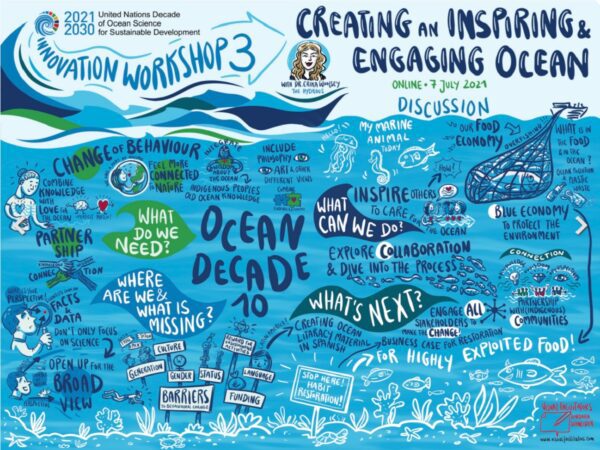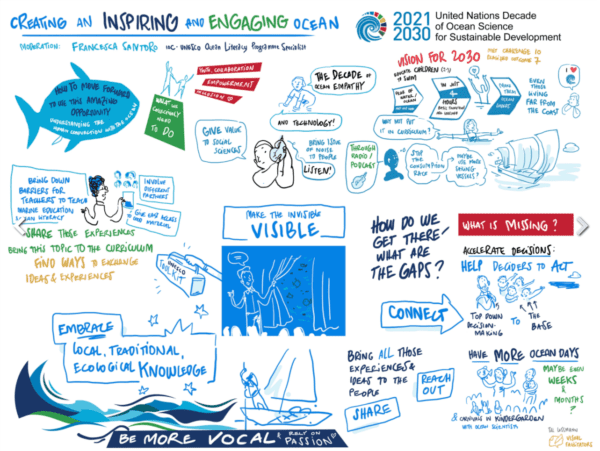 How is COLC contributing to the Decade? ​
Here in Canada


Internationally
COLC's National Lead, Diz Glithero, is serving as one of the co-chairs for the Ocean Decade Vision 2023 process, co-leading Working Group Challenge 10: Changing humanity's relationship with the ocean and co-authoring the white paper to be presented and workshopped at the 2024 Ocean Decade Conference in Barcelona in April 2024
COLC's National Lead, Diz Glithero, is serving on the 2024 Ocean Decade Conference Programme Committee
COLC is co-leading the global Ocean Literacy Research Community initiative – a Decade endorsed activity
COLC is a founding partner and Steering Committee Member of Ocean Literacy With All – a Decade endorsed program
COLC is supporting other countries in the development of their own national strategies