Vision 2030 & the Challenge 10 Whitepaper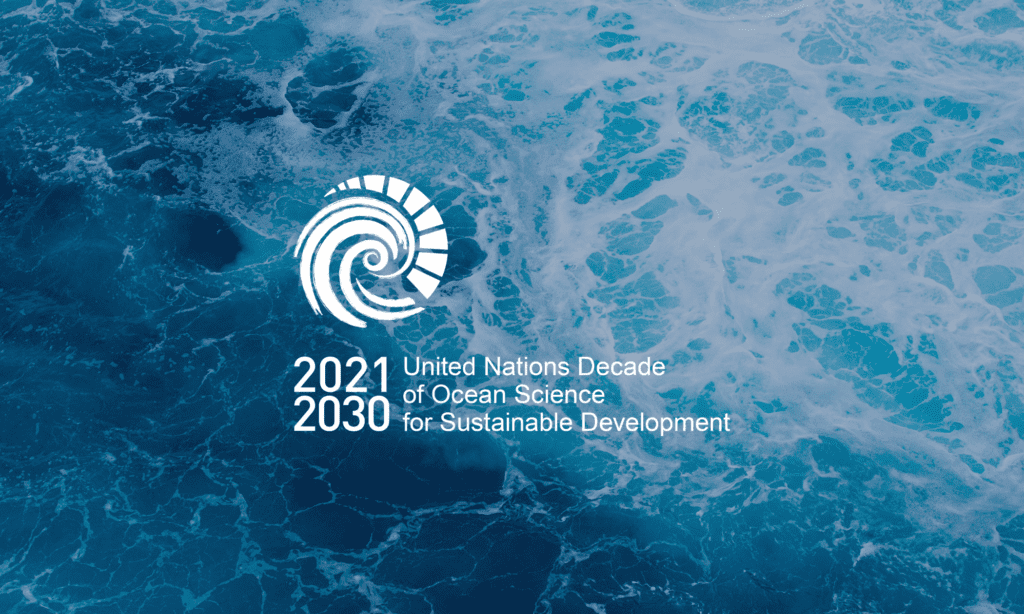 The United Nations Decade of Ocean Science for Sustainable Development, often referred to as the "UN Ocean Decade," is a global initiative launched by the United Nations. The Ocean Decade provides an opportunity and common framework for the global community to work together to transform ocean-climate knowledge into action that ensures the sustainable and equitable use, management, and conservation of the ocean for current and future generations.
The Vision 2030 Initiative
There are 10 Challenges at the heart of the UN Ocean Decade. The Vision 2030 initiative is a collaborative, ambition-setting process to define success for the 10 challenges by 2030.  
Coordinated by UNESCO, this process is led by 10 expert Working Groups comprised of diverse experts across geographies, generations, and gender. 
This strategic process evaluates trends, identifies gaps, and addresses user needs to set targets and milestones for collective progress. It focuses on determining necessary resources and partnerships to ensure challenge fulfilment by 2030.
The key outcome of this process will be a set of white papers on the 10 Challenges to be delivered at the 2024 Ocean Decade conference in Barcelona.
The Challenge 10 Whitepaper
Changing society's relationship with the ocean
COLC's national lead, Dr. Diz Glithero, has been asked to serve as the co-chair of the expert working group for Challenge 10, along with colleague Nicola Bridge, Head of Ocean Advocacy & Engagement at the Ocean Conservation Trust in the UK. 
The challenge 10 working group is focused on answering the question: "What does success look like at the end of the Decade [or sooner]?"; "How will we know if we've changed society's relationship with the ocean?; "What are the priority actions, indicators, and milestones?" 
Challenge 10 : Ensure that the multiple values and services of the ocean for human well-being, culture, and sustainable development are widely understood, and identify and overcome barriers to behaviour change required for a step change in humanity's relationship with the ocean.