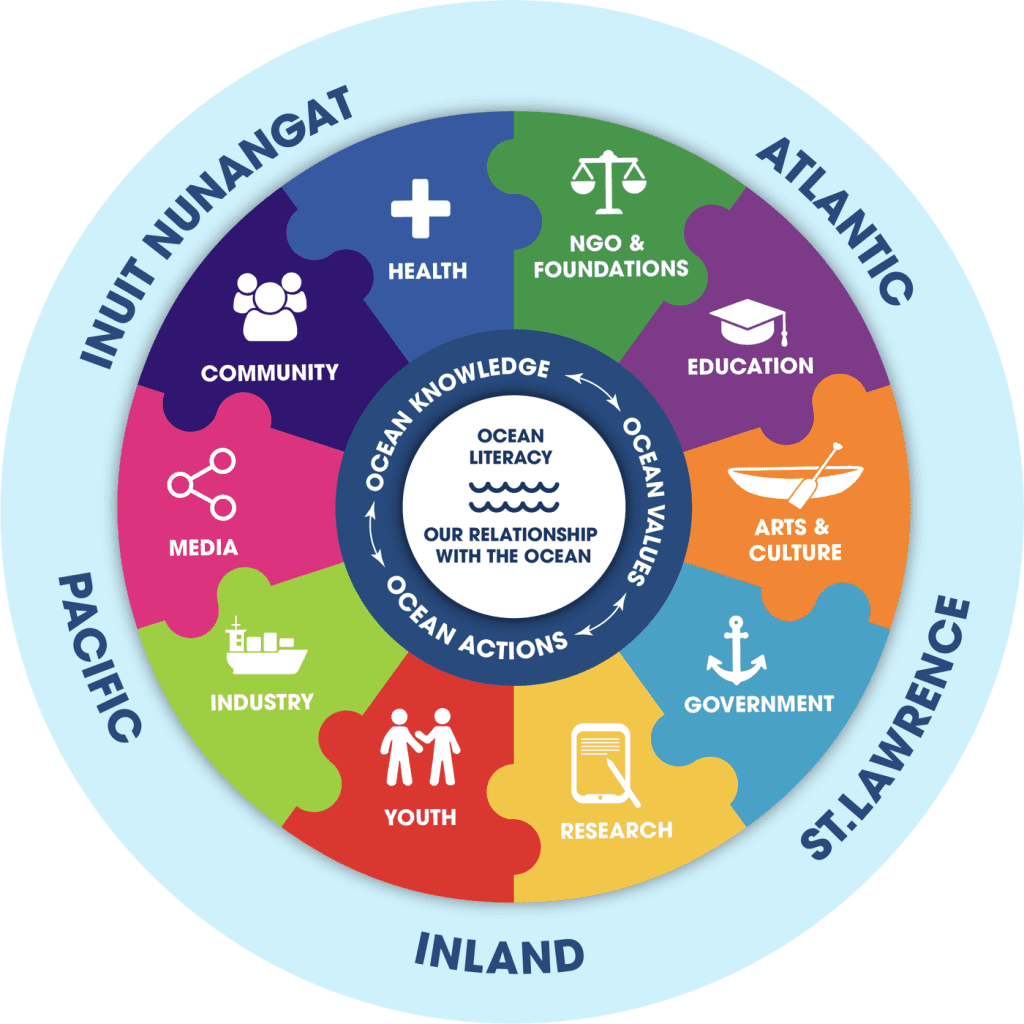 COLC's Understanding Ocean Literacy in Canada study is an award-winning national project conducted by an all-women team of researchers and graduate students, as well as diverse organizational and university partners. This study established the first baseline of ocean literacy in Canada and its results directly shaped the Canadian Ocean Literacy Strategy.
The study examined ocean literacy across five regions (Pacific, Inuit Nunangat, Atlantic, St. Lawrence, and Inland Canada), and within ten sectors (Education, Youth, Government, NGO & Foundations, Research, Industry, Community, Media, Arts & Culture, and Health). Data was collected between September 2019 and March 2020 using multiple methods, including a national survey, a national poll, interviews, an organizational asset mapping survey, youth workshops, arts-based research, document scan, as well as a media analysis and social media scan.
Over 3,000 Canadians and more than 400 organizations participated and a total of 18 research reports were created. The results were presented at COLC's Virtual Workshops on June 22-23, 2020, providing an opportunity for the more than 220 participants to discuss the study findings and offer insights into how best to continue efforts to co-develop a national strategy.