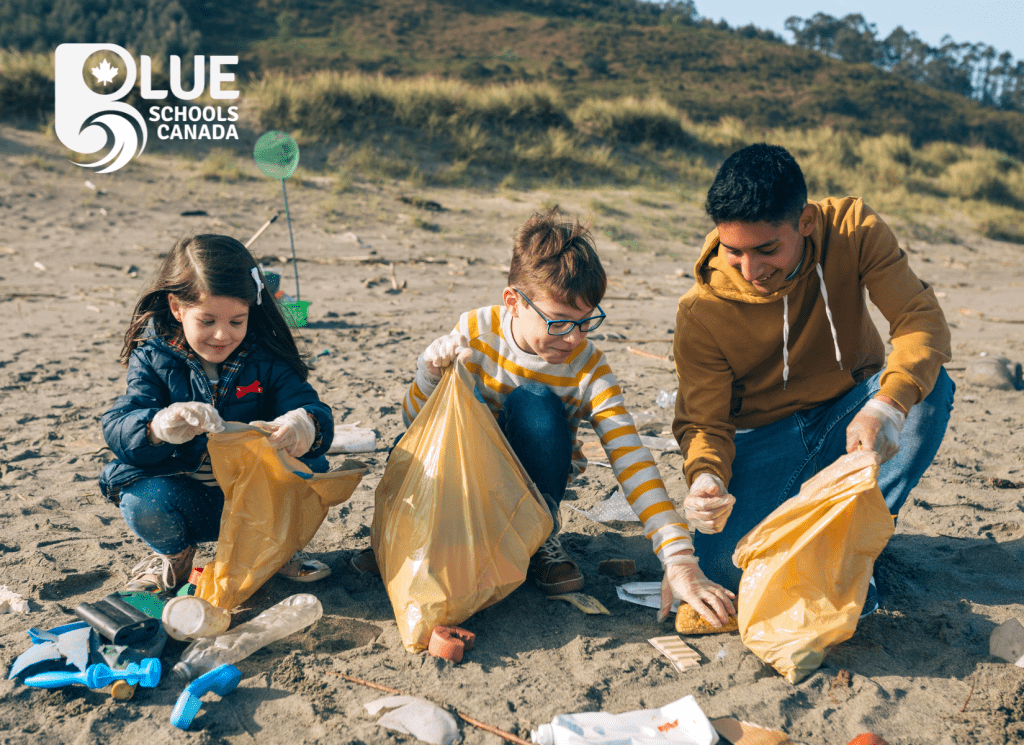 In June 2021, the All-Atlantic Blue Schools Network (AABSN) was formally launched. This global initiative connects schools from countries that border the Atlantic ocean and that engage students in educational projects that deepen ocean and freshwater understanding, raise awareness about ocean issues, and involve local community initiatives that inspire action for a healthy ocean. 
In Canada, a "Blue School" is any school community that engages in purposefully planned experiential learning about marine, freshwater, and coastal areas.
Students and teachers:
actively engage in learning events offered or initiate their own
demonstrate how learning is being applied
share learning and impacts with network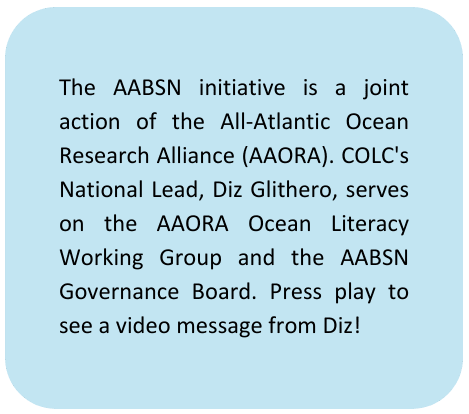 Who is the Blue Schools Canada Network?
All schools, from coast to coast to coast, and inland are eligible to join the Blue Schools Canada Network. Individual teachers and their classes can join or entire schools. 
The Canadian Ocean Literacy Coalition (COLC) coordinates the Blue Schools Canada network, supporting schools – public and private, as well as alternative education programs (e.g., homeschooling, Forest Schools) across Canada.
National network partners:
Canadian Commission for UNESCO Schools Network – a network of over 100 schools acting as a laboratory of ideas by experimenting with innovative teaching and learning approaches to address global challenges

Canadian Network for Ocean Education (CaNOE) – a grassroots national network of educators and community practitioners committed to advancing ocean education in Canada
 
National content partners:
Ocean Week Canada

Ocean School (National Film Board of Canada)

Canadian Geographic Education 

Exploring by the Seat of Your Pants 

Water Rangers 
Why join the Blue Schools Canada Network?
By joining the Blue Schools Canada Network (BSCN), students, educators, and school leaders will become part of a community of practice both here in Canada and globally. 
Events and activities for the 2022-2023 school year:
Workshops / webinars (for BSCN and/or for AABSN)
'Live lessons' by on ocean scientist or explorer 
Conceptualization and launch of the ocean twinning action program
Development of a digital community space to support school-based activities (e.g., project updates & celebrations, resource sharing, peer networking)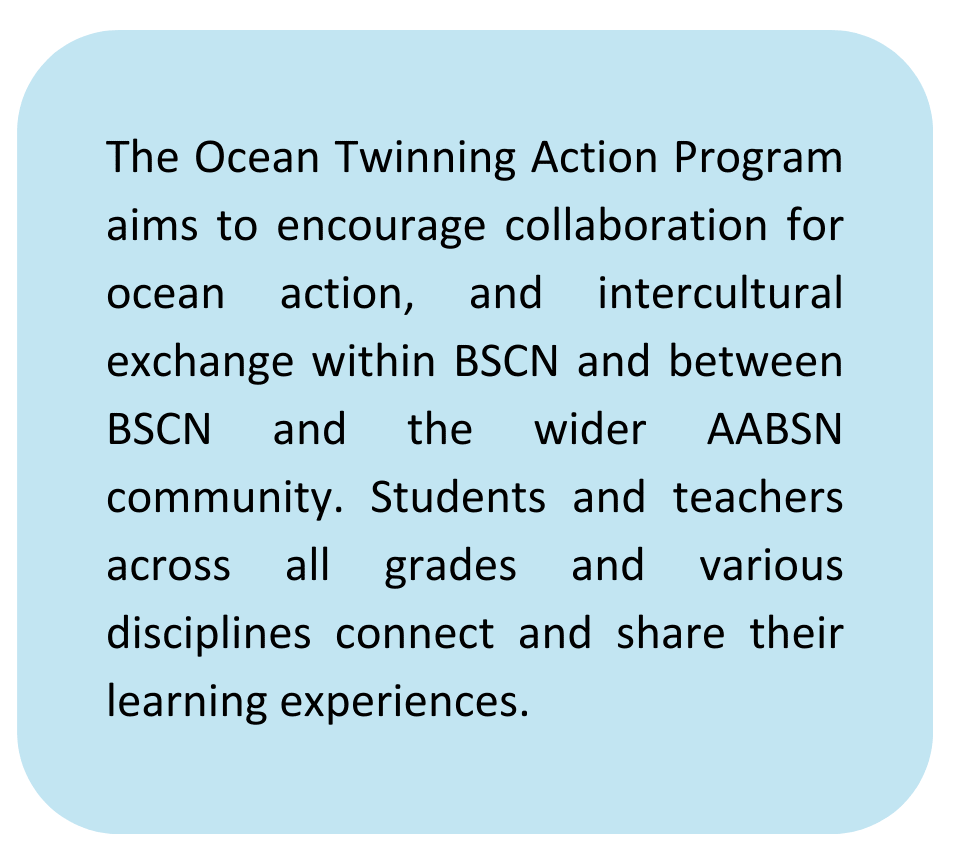 Upcoming events and learning opportunities: 
February 6 to 9, Ocean Conservation 'Live' from IMPAC5 – 1:00-1:45pm ET
(one 45-minute live lesson each day with dynamic and diverse experts)
Blue School members are supported by a community of ocean education experts to: 
Integrate

locally relevant ocean and freshwater themed topics across all grades, and all topics of formal K-12 education

Cultivate

collaborative learning environments inclusive of diverse perspectives and knowledge systems, fostering intercultural friendships and joint action opportunities

Apply

knowledge and skills to investigate and design innovative solutions for issues related to ocean, watersheds, and freshwater resources in their local community

Transform learning by making meaningful connections within and between the ocean and freshwater systems, and Global Citizenship, Reconciliation, and Education for Sustainable Development (ESD)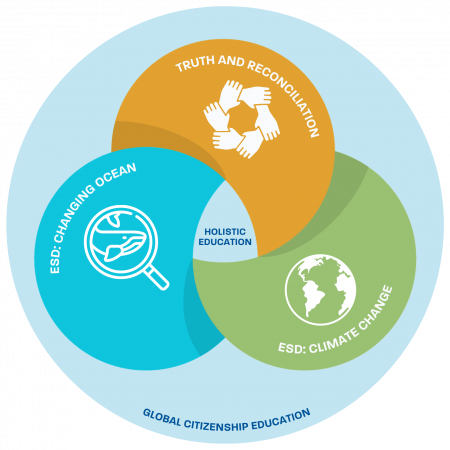 Be Inspired- Blue Schools in Action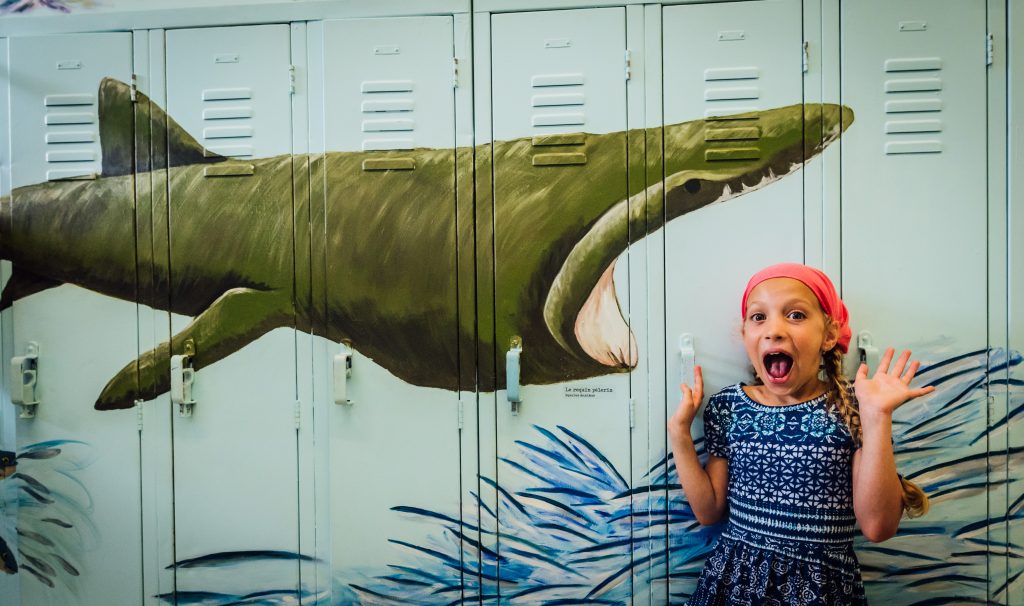 École Bleue in Sainte Agnès, Rimouski, Québec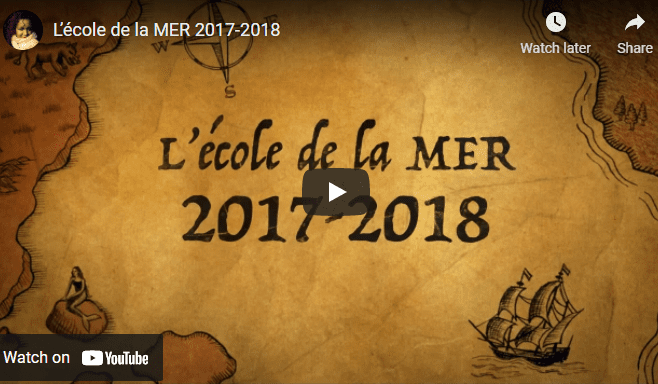 Projet École de la Mer, Sainte-Luce, Québec
How do you join the Blue School Canada Network?
Complete a simple 5 minute registration form  
→Teachers can register for a single class, a few classes, or the whole school
→There is no fee to join
After you have completed the registration form, a member of our team will contact you
Review your school profile for the BSCN project page (see 'Be Inspired' section above)
Celebrate and share on social media your school's status as a new BSCN member (use the hashtag #BlueSchoolsCA and tag @CANoceanlitCO on Twitter)