Global Ocean Literacy Survey (GOLS)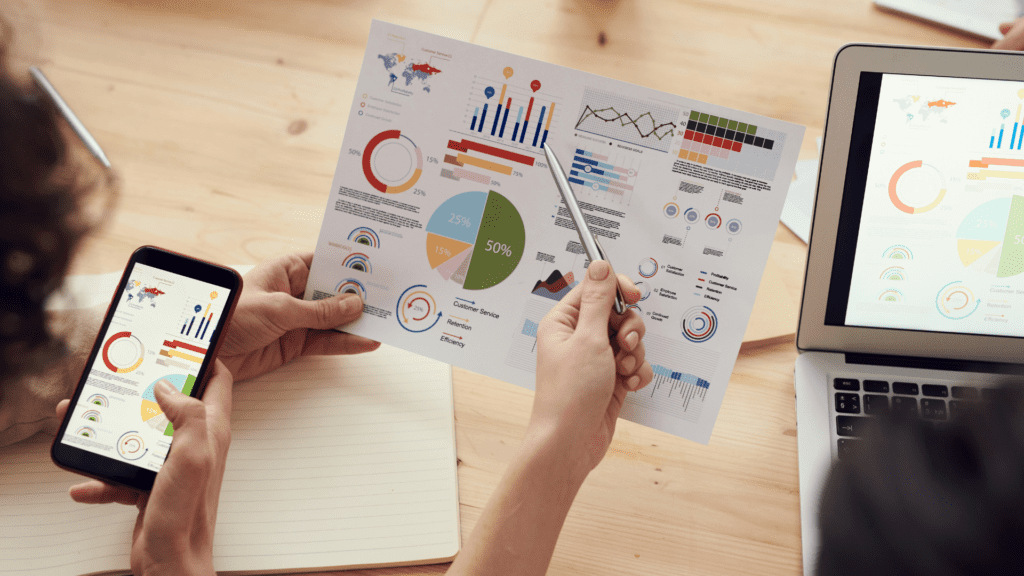 What is the Global Ocean Literacy Survey?
The Global Ocean Literacy Survey (GOLS) aims to standardize ways to best measure patterns and changes in public ocean perceptions, values, attitudes, and behavioural intentions; and the impacts of ocean literacy and ocean conservation initiatives on public understanding, empathy, and engagement. Contributing to the growing body of Public Perceptions Ocean Research, the GOLS seeks to identify how public views of, and relationships with the ocean, may be changing over time. 
This survey tool will enable the emergence of a global baseline on the above measures across countries and regions, offering a timely opportunity for shared learning to inform directions for adaptability and impactful action for human societies and the ocean. 'Changing humanity's relationship with the ocean' is a foundational Challenge of the UN Ocean Decade (2021-2030).
The GOLS initiative arose out of collaborative discussions with Canada, the United Kingdom, and Brazil, as each of these countries had designed and implemented national ocean literacy surveys in the period 2020-2022:
A collaborative, comparative analysis enabled research leads within these countries and other interested researchers/regions to address shared needs, priorities, and gaps specific to measuring ocean literacy that were co-identified by the Ocean Literacy Research Community in 2021,  including: 
Collaborating, synthesizing, and co-creating by pooling resources, knowledge, and experience, rather than working in silos; 

Co-identifying ocean literacy initiatives that are moving the needle on nurturing an ocean literate society and healthy human-ocean relationships; 

Monitoring change over time and learning from one anothers' successes and failures; 

Co-developing shared understandings of the ways ocean literacy research can directly inform policy and practice on local, regional, national, and international levels. 
The GOLS development has been spearheaded and co-designed through the collaborative efforts of an interdisciplinary and international research team. The GOLS intentionally reflects the evolving concept of ocean literacy since its inception – in particular, how it has moved away from a knowledge or information deficit perspective, toward a more holistic approach that takes into account diverse knowledge systems, values, emotional connections, and ways of knowing about and interacting with the ocean, coastal, and freshwater environments.


In turn, the GOLS goes beyond early global survey efforts investigating ocean literacy principles from a formal education and ocean science knowledge context (e.g., the International Ocean Literacy Survey (Fauville et al., 2019); despite the importance and successful uptake of this earlier instrument, the GOLS is designed to consider the multidimensional nature of ocean literacy across various contexts, toward the potential of affecting sustained societal pro-ocean behaviour change and global action.
The GOLS development has progressed through the intentional bridging of complementary, but otherwise disparate research, as well as parallel efforts intent on the same mission:
From a strategic level, GOLS development is based on the comparative analysis of 3 national, public perceptions ocean research surveys. These peer-reviewed surveys offer unique, yet complementary foci: Canada (2020) – place-based focus; United Kingdom* (2021) – OL dimensions focus; and Brazil (2022) – communications focus. Through these efforts, a survey tool has been developed that includes a core set of questions common across the three surveys; with space for context-specific and culturally appropriate questions. (

*NB: South Africa and Wales have also completed National surveys aligned with the UK question set.)

 
On a conceptual level, GOLS development has been informed by the ways ocean literacy is understood to be inclusive of, and integral to, diverse ocean perspectives.  For example, Brazil's work promotes the the integration of ocean literacy and ocean communications into survey design to reach diverse audiences, track change(s) over time, and strategize accordingly to augment impact; UK efforts inform survey metrics through the measurement of

key ocean literacy dimensions based on latest research; and Canada's initiatives foster relevance through place-based perspectives, ensuring transferability in standardized questions and inclusivity of multiple ways of knowing the ocean and all waterways that flow to it.

 

On a methodological level, GOLS development was directly informed by the design approach used in a public ocean perceptions comparative analysis that took place in Canada in 2022, led by COLC.  GOLS analysis involved three things:


identifying arising themes in question sets (e.g., ocean health, protection, governance)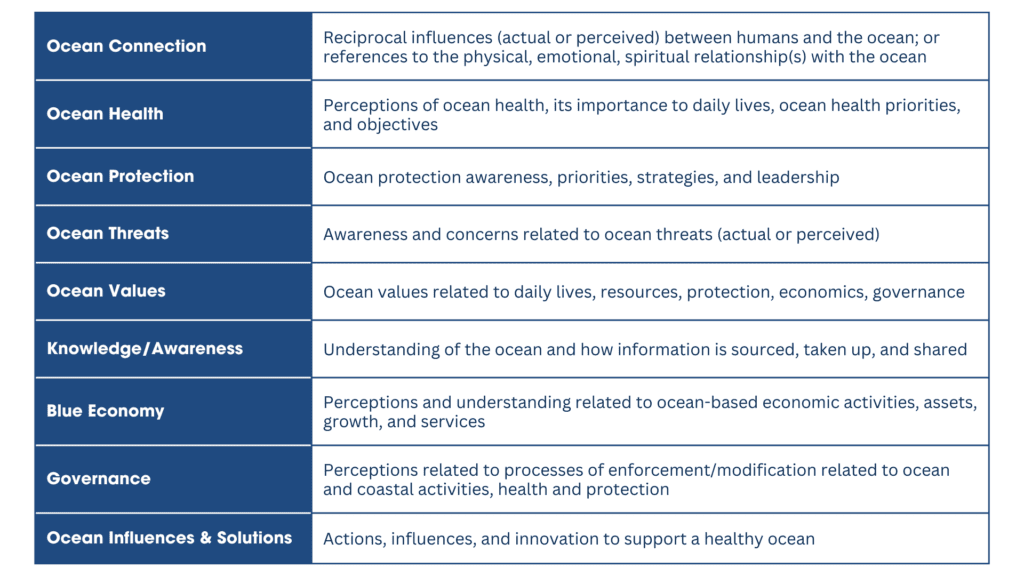 2. assigning ocean literacy dimension(s) to each question (e.g., behaviour, emotions, trust & transparency). Adapted from: McKinley et al, 2023.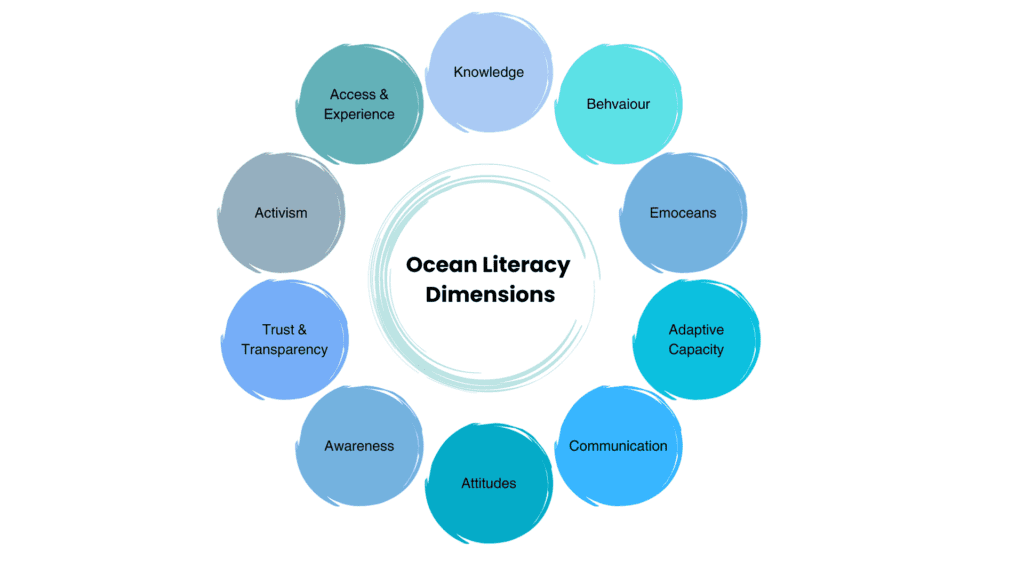 3. assessing question alignment with indicators of change(s) over time (e.g., scalability, specificity). Adapted from Hattam et al, 2015.

Fauville, G., Strang, C., Cannady, M. A., & Chen, Y. F. (2019). Development of the International Ocean Literacy Survey: measuring knowledge across the world. Environmental Education Research, 25(2), 238-263.

Hattam, C., Atkins, J. P., Beaumont, N., Bӧrger, T., Bӧhnke-Henrichs, A., Burdon, D., … & Austen, M. C. (2015). Marine ecosystem services: linking indicators to their classification. Ecological Indicators, 49, 61-75.;

McKinley, E., & Burdon, D. (2020). Understanding Ocean Literacy and Ocean Climate-Related Behaviour Change in the UK-Work Package 1: Evidence Synthesis. Hull: Daryl Burdon Ltd. Available online at: https://darylburdon. co. uk.

McKinley, E., Burdon, D., & Shellock, R. J. (2023). The evolution of ocean literacy: A new framework for the United Nations Ocean Decade and beyond. Marine Pollution Bulletin, 186, 114467.