Ocean Literacy Research Community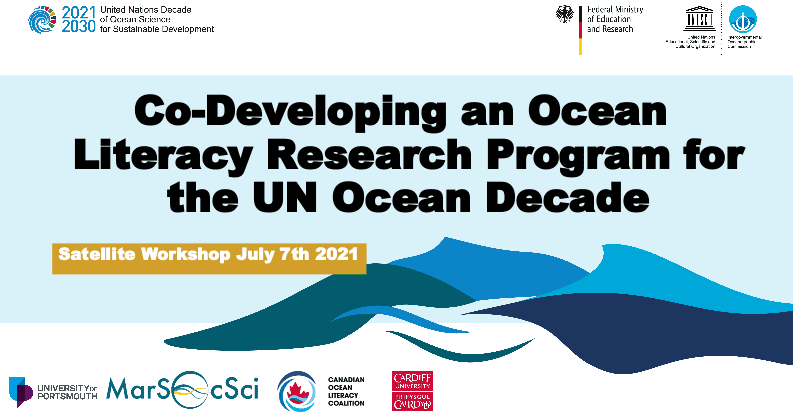 What is the Ocean Literacy Research Community?
COLC served as the lead applicant and co-organizer of the Developing a Global Ocean Literacy Research Program satellite activity at the first UN Ocean Decade Laboratory: An Inspiring & Engaging Ocean which took place on July 7-8th, 2021. This workshop was the first in a series to build a collaborative ocean literacy (OL) research community and a 'real-time' StoryMap of OL research and researchers.  
Graphic illustration from Workshop © Laura Hanek
Workshop Summary Presentation to Plenary
What is Ocean Literacy Research?
Ocean Literacy (OL) Research has been co-defined as 'an interdisciplinary, cross-sector field of research which explores the diverse dimensions, drivers, influences and impacts of ocean literacy initiatives. OL Research seeks to understand how these aspects may vary in different social, economic, cultural, political and geographic contexts and is inclusive of diverse voices, actors and ways of engaging with the ocean.' (McRuer et al., in press) 
co-identify ocean literacy research priorities and gaps
co-develop potential collaborative and comparative research initiatives to address these priorities/gaps
share and examine existing measurement tools of ocean literacy and, where necessary, co-design new ones which enable the tracking of changes and impacts, domestically and internationally, over the Decade (and beyond)
co-develop a shared understanding of how ocean literacy research can feed into policy and practice through key pathways, leverage points, and impact opportunities

The Fifth International Marine Protected Areas Congress (IMPAC5) took place in February 2023 in Vancouver, Canada. It was an opportunity for the global community of marine conservation managers, practitioners, and decision makers to exchange knowledge, experience, and best practices to strengthen the conservation of marine biodiversity and to protect the natural and cultural heritage of the ocean.
The 3rd edition of the Ocean Literacy Dialogues series took place as part of IMPAC5 and was led by the COLC with collaborative support from the IOC-UNESCO and the Marine Social Sciences Network (MarSocSci).
The primary focus of the OL Dialogues 3rd Edition was on ocean literacy research. There were 7 workshops, each focused on a priority area as co-identified by the global Ocean Literacy Research Community. Watch the working recordings below.
Public Ocean Perceptions Research & Measuring Ocean Literacy
An Ocean Literacy Research Café: Bridging OL Research with the Marine Protected Areas Agenda
Reaching Mass Audiences through Technology & Media Communications
Ocean Literacy & Climate Change
Ocean Literacy and Justice, Equity, Diversity & Inclusion
Ocean Literacy as a Policy Tool
Ocean Literacy & the Sustainable Blue Economy
To learn more about the OLRC and to get involved, reach out to Jen McRuer, COLC's Research Coordinator, at jen@colcoalition.ca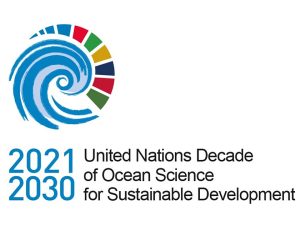 The OLRC initiative is a UN Decade endorsed activity.