Ocean Literacy Research Community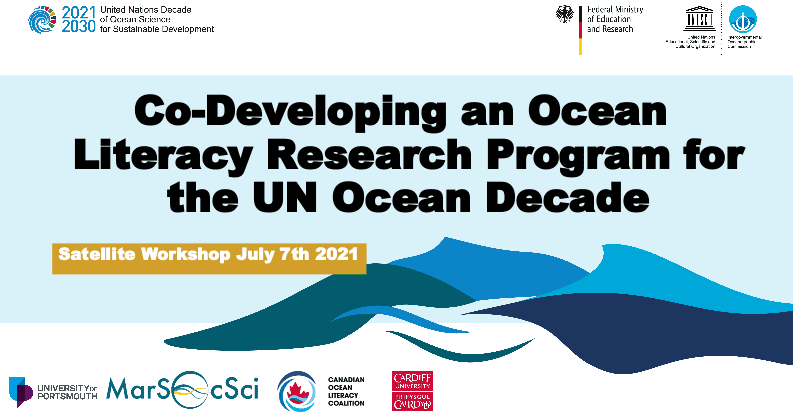 What is the Ocean Literacy Research Community?
COLC served as the lead applicant and co-organizer of the Developing a Global Ocean Literacy Research Program satellite activity at the first UN Ocean Decade Laboratory: An Inspiring & Engaging Ocean which took place on July 7-8th, 2021. This workshop was the first in a series to build a collaborative ocean literacy (OL) research community and a 'real-time' StoryMap of OL research and researchers.  
Graphic illustration from Workshop © Laura Hanek
Workshop Summary Presentation to Plenary
The aim of the global Ocean Literacy Research Community (OLRC) initiative is to:
a) co-identify ocean literacy research priorities and gaps;
b) co-develop potential collaborative and comparative research initiatives to address these priorities/gaps;
c) share and examine existing measurement tools of ocean literacy and, where necessary, co-design new ones which enable the tracking of changes and impacts, domestically and internationally, over the Decade (and beyond); and
d) co-develop a shared understanding of how ocean literacy research can feed into policy and practice through key pathways, leverage points, and impact opportunities
Engaged in Ocean Literacy research or program evaluation?
The OLRC initiative is a UN Decade endorsed activity.